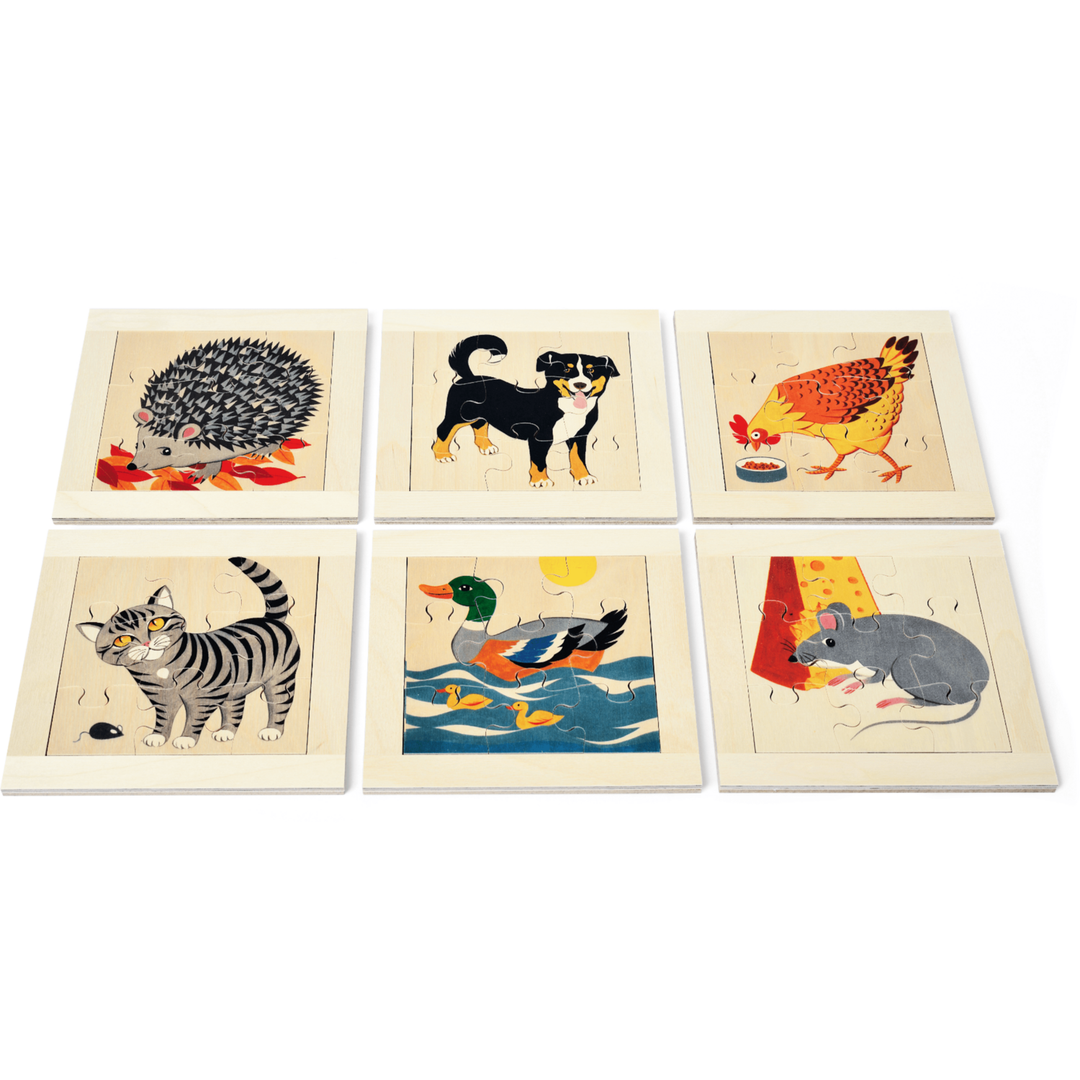 Atelier Fischer Swiss Puzzle 9 Pc Domestic Animals
---
A classic wood puzzle with whimsical illustrations. Choose from 6 scenes featuring your favorite animal. Atelier Fischer items are made in Switzerland using local Swiss wood. A heirloom-quality puzzle that will last generations.
MATERIAL
High Quality Plywood
MEASUREMENTS
13 x 13 x 0.6 cm
AGE RECOMMENDATION
3 years and older
ABOUT
A Swiss family-owned enterprise, Atelier Fischer was established in 1975 and occupies a firm position in the toy sector. Superior-quality games and handicraft products are manufactured with loving attention to detail, each unique in its natural, distinctive design.
Phone: 1-406-522-0800
Email: customerservice@thenaturalbabyco.com
Customer Service Hours:
Mon-Fri: 8am-5pm (MST)
If you have a questions about your order, want to give feedback, please contact us by email or phone.