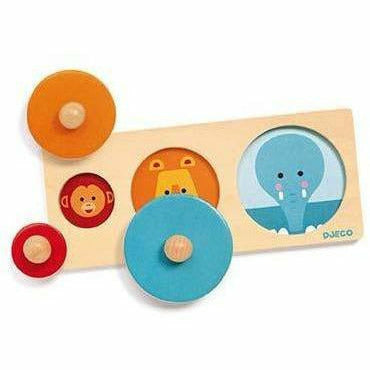 Djeco BigaBasic Wooden Puzzle
---
A simple wooden puzzle featuring three different colored shapes. Has a square, triangle or circle. Behind each shape is a sweet animal character.  Great for building fine motor skills. Children will love playing peekaboo with the animals. 
Phone: 1-406-522-0800
Email: customerservice@thenaturalbabyco.com
Customer Service Hours:
Mon-Fri: 8am-5pm (MST)
If you have a questions about your order, want to give feedback, please contact us by email or phone.