Why Buy IMO-Certified Cotton Diapers
When making a decision to purchase organic cloth diapers (or ANYTHING claiming to be organic), it is important to consider whether or not the product has been certified in order to guarantee the accuracy of such claims. An example of how this process works can shed a lot of light on whether the products you are considering are truly the best they can be. For example, cloth diaper brands such as GroVia go to great lengths to ensure their products are certified organic, fairly-traded, and produced with a minimal environmental footprint and improved living conditions for workers. In their case, GroVia has sought out IMO certification.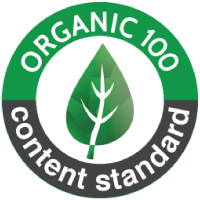 The Institute of Marketocology (IMO) only certifies products and businesses that live up to a very specific set of fair-trade and production practices. The IMO has offered certification for organic production for more than 20 years and is one of the world's leading organizations for eco-friendly and fair–trade organic certification.
According to the IMO, organic cotton products must be produced according to the following requirements:
No synthesized fertilizers or pesticides
Sustainable use of water and other resources necessary to grow the crop
No use of synthetic defoliants
No Genetically Modified Organisms
Sustained improvement of soil fertility.
IMO certification goes even further, ensuring that every IMO-certified product is manufactured in a socially responsible way. The certification demands improved quality of life for farmers and workers in disadvantaged regions. They also evaluate fair trade policies of companies, and ensure that human rights are being upheld and workers are being treated and compensated properly. IMO-certified cloth diapers allow consumers to make an environmentally and socially-conscious purchase, while receiving a top-quality cotton diaper, produced under the highest standards. For more information on purchasing IMO-certified cotton diapers, stop in at our store, or ask individual manufacturer's about their certification status.