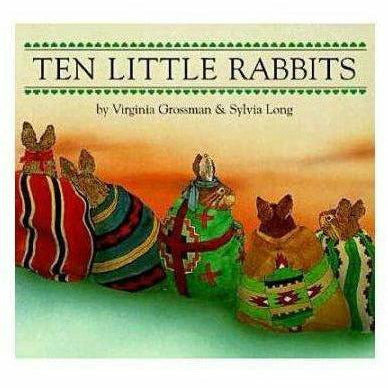 10 Little Rabbits Board Book
---
Ten Little Rabbits:  A counting rhyme with illustrations of rabbits in Native American costume, depicting traditional customs such as rain dances, hunting, and smoke signals Weaving, fishing, and storytelling are all part of this spirited book that celebrates Native American traditions as it teaches young children to count from one to ten. Ideal for storytime or bedtime, and now perfectly sized for toddlers, Ten Little Rabbits is sure to leave children counting rabbits instead of sheep.
6.1 x 0.6 x 5.6 inches
Phone: 1-406-522-0800
Email: customerservice@thenaturalbabyco.com
Customer Service Hours:
Mon-Fri: 8am-5pm (MST)
If you have a questions about your order, want to give feedback, please contact us by email or phone.