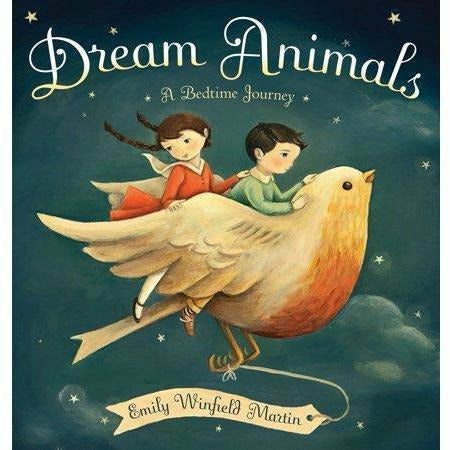 Dream Animals: A Bedtime Journey Board Book
---
Ideal for bedtime reading, this board book will be a hit with sleepy tots! Emily Winfield Martin convinces little ones to close their eyes and discover what their dream animal might be—a fox? a bear? a narwhal?—and what dream it might take them to. With perfect nighttime rhymes and gorgeous illustrations, this book is irresistible.
Dimensions: 7.1 x 0.8 x 7.8 inches
Phone: 1-406-522-0800
Email: customerservice@thenaturalbabyco.com
Customer Service Hours:
Mon-Fri: 8am-5pm (MST)
If you have a questions about your order, want to give feedback, please contact us by email or phone.