Wonderie Rock Pool Life Playcloth MAXI
---
Welcome to the enchanting realm of rock pools, where the wonders of the seaside come alive. The transparent waters reveal a captivating world that lies beneath the surface. Encourage children to explore and observe starfish, crabs, and small fish as they gracefully dance in the crystal-clear pools. The crashing of the ocean's waves into the shore further adds to the summery feel of this gorgeous cloth.
This beautifully hand-illustrated cloth is a wonderfully open-ended resource, and inspires fun & learning through self-directed play.
From small world play to den building, from dressing up to wrapping presents, children can dance with it, let it blow in the wind, tie it on a stick, wear it as a cape or even hang it on the wall as a piece of art.
Your child decides how to use the cloth, and that's where the magic lies…
This cloth measures 1m x 1m.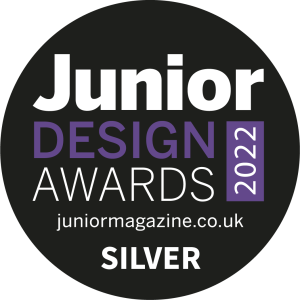 Best Creative Play Award 2022
The cloths are printed on GOTs Certified Organic Cotton, with reactive dyes as they are one the most eco friendly ways to dye fabrics. They contain no heavy metals or other known toxic substances and do not need mordants. The fixation or absorption rate of low-impact dyes is at least 70%, creating less waste water runoff than conventional dyeing processes. They are applied at relatively low temperatures (30ºC compared to the 100ºC needed for direct dyes), saving energy, and require controlled amounts of salt and alkali. dye cycle is shorter than it is for other dye processes, meaning less water, salt and chemicals are needed.
Phone: 1-406-522-0800
Email: customerservice@thenaturalbabyco.com
Customer Service Hours:
Mon-Fri: 8am-5pm (MST)
If you have a questions about your order, want to give feedback, please contact us by email or phone.