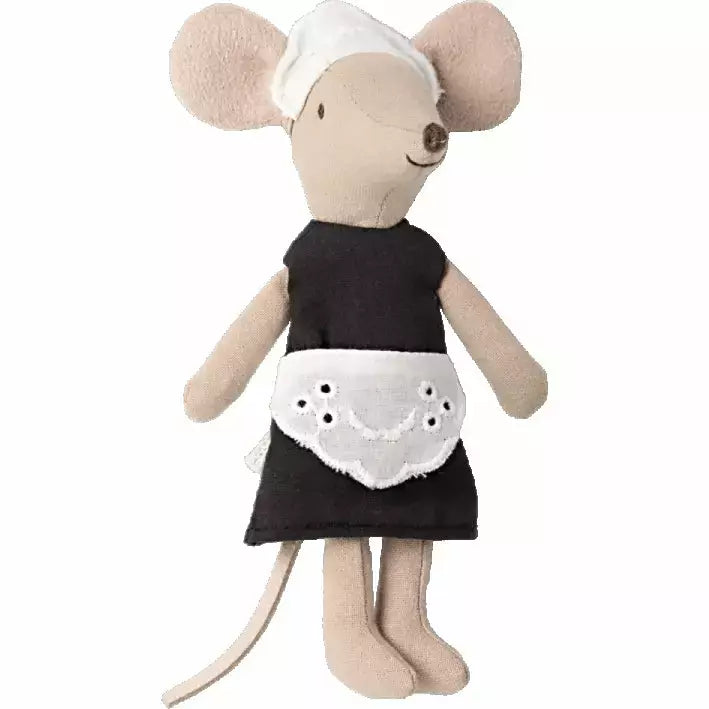 Maileg Maid Mouse
---
Effective Immediately: We can no longer ship Maileg products to PA, MA and OH.
This mouse will for sure be the perfect help in housekeeping. The mouse is classically maid dressed and ready to serve all guests. She has magnets in her hands so it is easier to hold the metal kitchen utensils.
SKU: 17-2200-00
Measures: 4 inches tall.
Materials include cotton, fsc wood, metal.
Phone: 1-406-522-0800
Email: customerservice@thenaturalbabyco.com
Customer Service Hours:
Mon-Fri: 8am-5pm (MST)
If you have a questions about your order, want to give feedback, please contact us by email or phone.