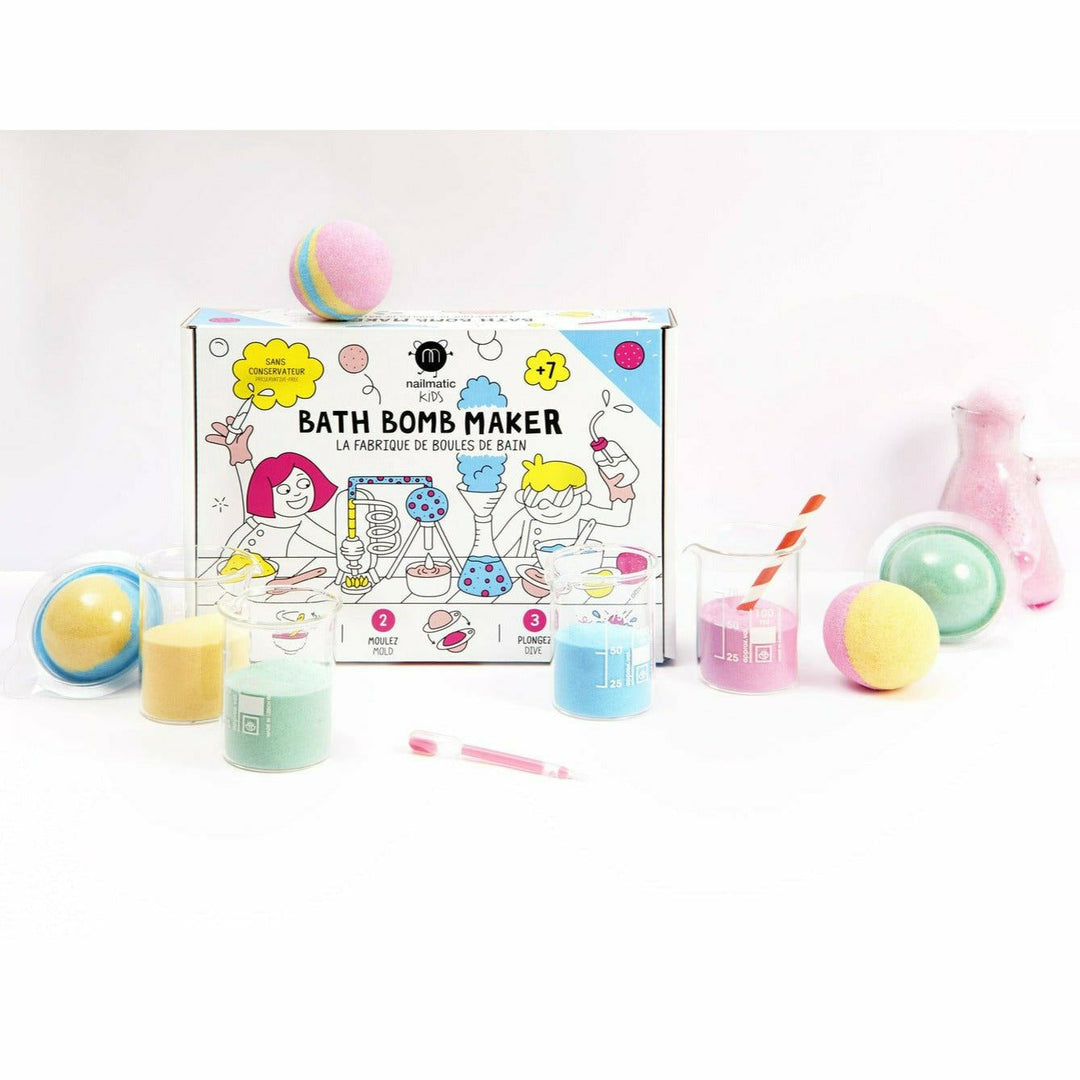 Nailmatic Kids DIY Bath Bomb Maker Kit
---
With Bath Bomb Maker, you can create 4 bath bombs for kids. They bring colours to their daily routine but also: - hydration thanks to vitamin E and sweet almond oil - relaxation thanks to chamomile flowers extracts Lightly scented.
Beyond easy to use, this super kit contains: - 4 round moulds - 1 pipette - 4 coloured bags of sodium bicarbonate - 4 citric acid bags Perfect for kids aged 7 and over.

Made in France
Phone: 1-406-522-0800
Email: customerservice@thenaturalbabyco.com
Customer Service Hours:
Mon-Fri: 8am-5pm (MST)
If you have a questions about your order, want to give feedback, please contact us by email or phone.